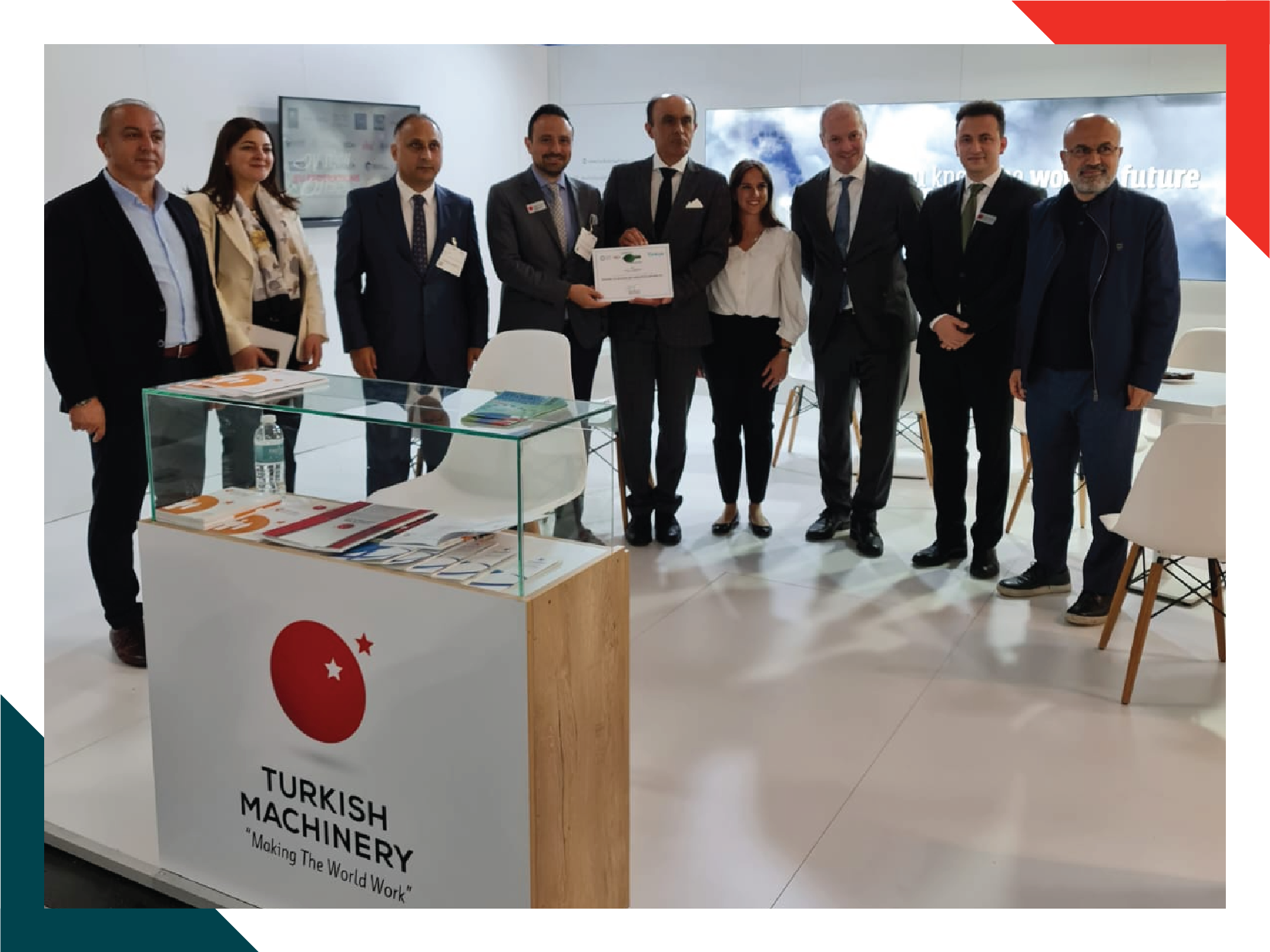 Machinery Exporters' Association
(MAIB) has attended IFAT 2022 fair held between 30th of May and 4th June with stand. The world's leading fair for enviromental technologies, has been visited by more than 100 thousand visitors from 155 different countries and 2.984 companies took place as exhibitor. Exhibitor companies introduced their products in water, sewage, waste and raw material management.
While lots of interest was shown to the fair from Turkey, more than 100 Turkish companies attended the fair. MAIB took its place in the fair with the POMSAD's official, provided information about the Turkish machinery sector and companies to the visitors, participated in sectoral programs and events and made contact with international stakeholders.