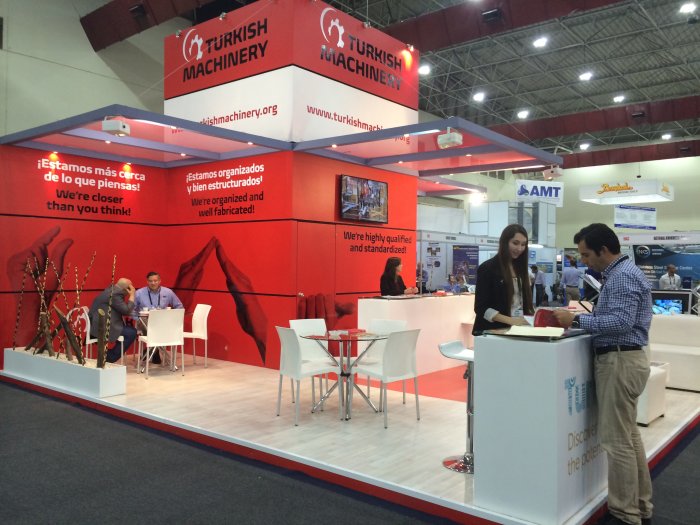 Turkish Machinery participated for the second time in Fabtech Mexico 2015 which was held in 5-7 May in Monterey/Mexico with an 58 m2 info stand.
5 Turkish Machinery Companies had placed with booth, some other companies took place with distributers in the fair.
Turkish Machinery advertisements took place at entrance of the fair as banners, logo on directional signage, registration area banner and fair website. In Turkish Machinery booth, Machinery Exporters' and sectoral associations' catalogue, CD, USB, flyers about Turkish Machinery Sector in English and Spanish and Turkish Machinery Companies' production and booth number information leaflets were distrubuted to the visitors.
In addition, AMDM (Mexico Machinery Distributers Association) authorities with whom Turkish Machinery has already been in contact since Fabtech Mexico 2014 and who were invited to Turkey to visit WIN Fair in June 2014, visited Turkish Machinery booth.