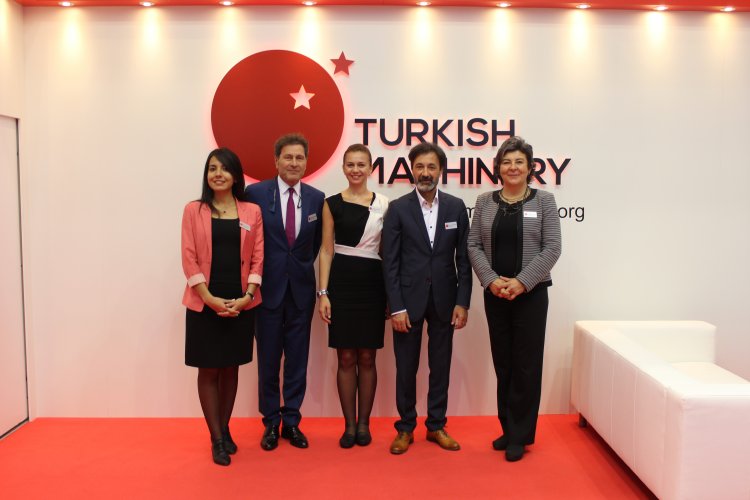 Turkish Machinery attended to K Fair between 19-26 October 2016 in Dusseldorf. 110 Turkish companies exhibited their products in K which is organized every 3 year in plastics and plastic machinery sector. PAGDER (Plastic Industrialists' Association), also participated in K with Turkish Machinery and gave information about their sector to the visitors
Turkish machinery was held a successful promotion campaign with the adversitements located in the fair area (bridges, tower) and fair official catalogue. Moreover, taxies with Turkish machinery advertisements captured all visitors' attention in the city. Flyers including Turkish companies location and product details were distributed at Turkish Machinery's booth. On the third day of the fair, the reception was held in cooperation with NRW Invest. Consult General of Dusseldorf Şule GÜREL, Commercial Counselor General of Düsseldorf Mustafa Hilmi AŞKIN and Turkish&German companies participated in the reception. Tamer GUVEN and Sevda Kayhan YILMAZ represented Turkish Machinery Executive Board at the fair and Ms. YILMAZ gave information about Turkish machinery sector in her speech at the reception.
During the fair, documents including Turkish machinery sector and companies were distributed at Turkish Machinery's booth.