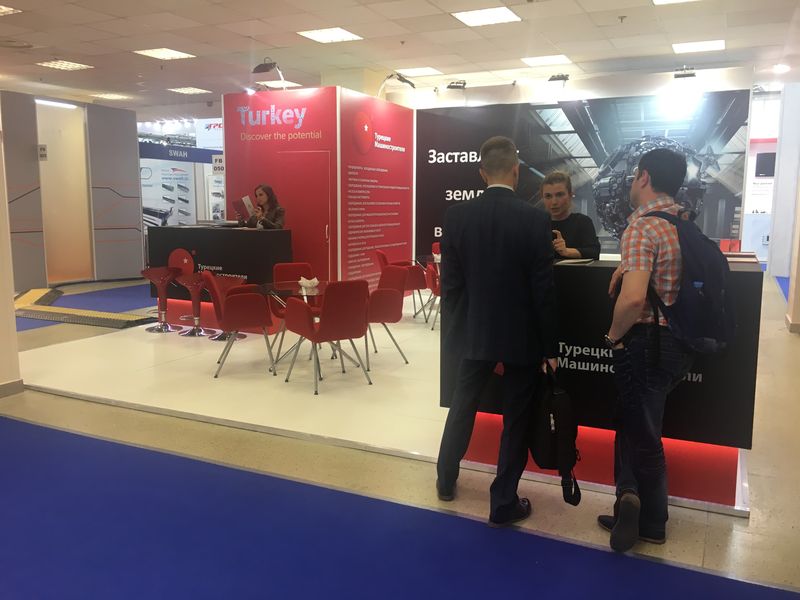 TURKISH MACHINERY PARTICIPATED IN METALLOOBRABOTKA
Turkish Machinery participated in Metalloobrabotka Fair which is the Russia's leading metal working show. Metalloobrabotka Fair was held between 14-18 May 2018 and hosted more than 1.042 companies from 33 countries and 33.100 visitors from 57 countries. 9 Turkish companies attended the show this year.

Turkish Machinery had a chance to meet with partners especially from Russia by participating the fair for the third time. And also, Turkish Trade Counsellor Murat ÖZTÜRK was some of the visitors of Turkish Machinery.