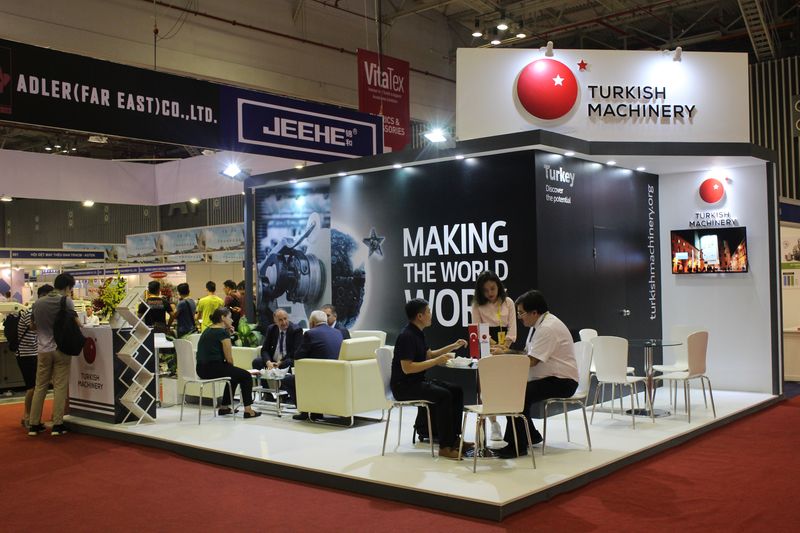 TURKISH MACHINERY WAS IN VIETNAM
Turkish Machinery participated in VTG was organised in textile machinery sector between 21-24 November. 500 manufacturer companies participated in the fair which was organised by support of Ministry of Industry and Trade.

Turkish Machinery advertisements took place on the bags distributed durşng the fair and on the lanyards of visitor badges.