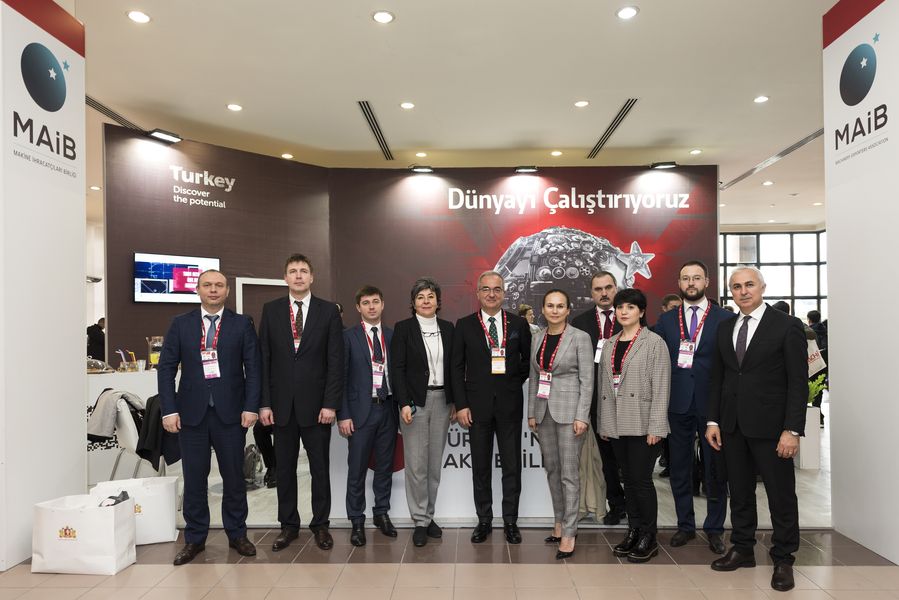 TURKISH MACHINERY WERE IN WIN EURASIA
Turkish Machinery (Machinery Exporters Association - MAİB), participated in in WIN EURASIA fair that organized with slogan "WIN the Future" in between 14-17 March 2019. The fair hosted CeMAT EURASIA, IAMD EURASIA, Industrial Energy Systems EURASIA, Metalworking EURASIA, EnergySystems EURASIA and Welding EURASIA fairs with over 1300 firms from 20 countries who were display their latest products and services.

Turkish Machinery also organized a trade delegation with 29 participant firms from Russia, Italy, Morocco, Slovenia, Greece, Kirghizstan, Bulgaria, Serbia, Jordan, Palestine and Germany to the fair.