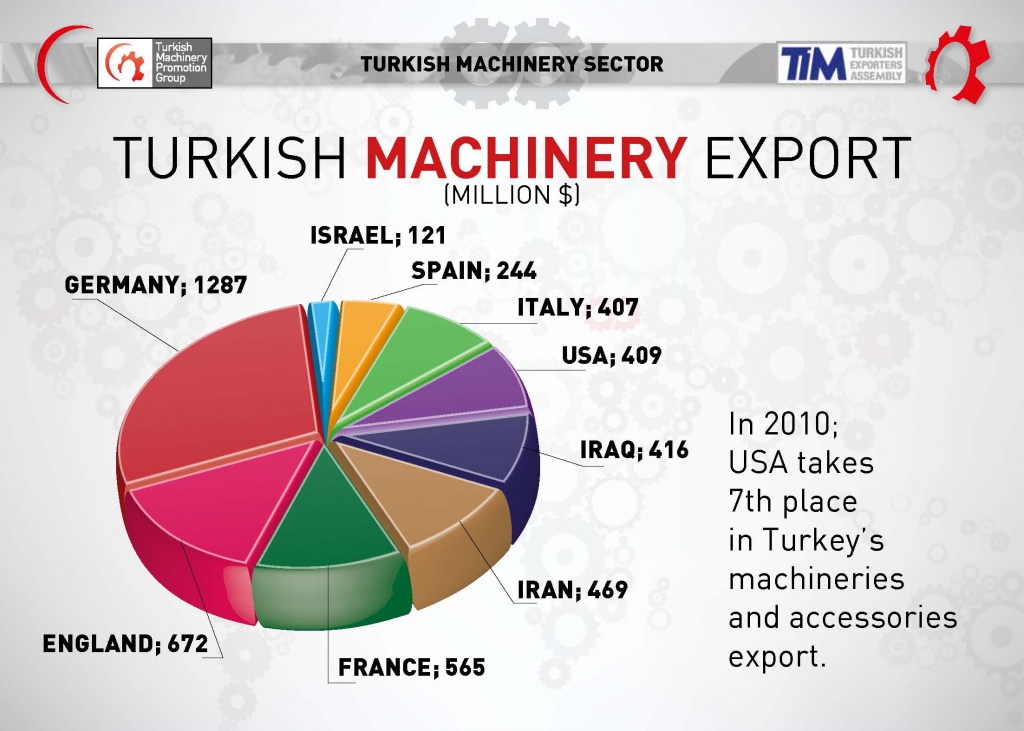 Turkish and the USA Machinery Sector Presentation
The machinery production of Turkey has started to take up an increasing portion of the country's exports and accounts for 8 percent of total exports in 2010. Major export partners of Turkish machinery products are Germany, the UK, France, Iran, Romania, and the USA respectively. On the other hand, Turkey imports machinery products mostly from China, Germany, Italy, France and the USA.
Click here for the detailed presentation please.