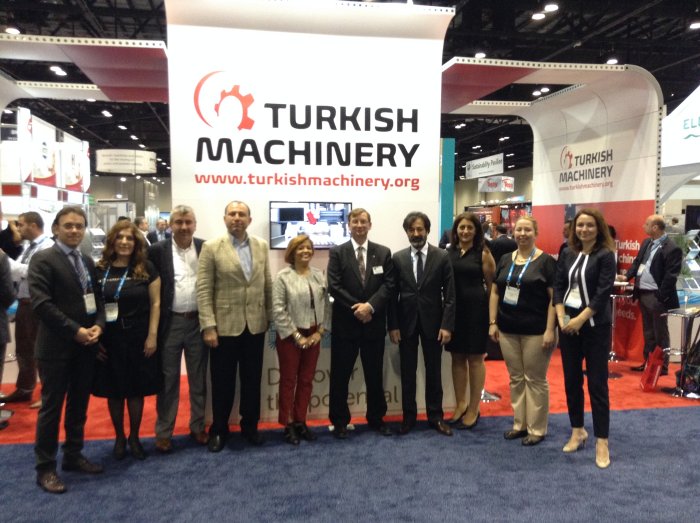 Turkish Machinery at NPE 2015 for the first time
Turkish Machinery Group took place with an info stand at important industry fair organization for plastic and plastic machinery sector, NPE 2015 which was held in Orlando/USA from 23 to 27, March 2015. Turkish Machinery Group left its mark at NPE 2015 with numerous advertisements in fair area and plastic magazines. National participation organized by Istanbul Mineral and Metals Exporters' Association (IMMIB) and twenty Turkish company participated.
At the third day of fair Turkish Machinery Group organized a cocktail at Turkish Machinery's booth on March 25, 2015 that Turkish and foreign companies got together. Board Member of TMG, Mr. Tamer GÜVEN also participated to the NPE 2015 Fair as the representative of Turkish Machinery Group and extended a book about Turkey to Michael TAYLOR whom is senior director of The Plastics Industry Trade Association(SPI). Reha GÜR and Mehmet BEKTAŞ, Vice Presidents of PAGDER and Commercial Specialist Berrin ERTÜRK have attended the cocktail.