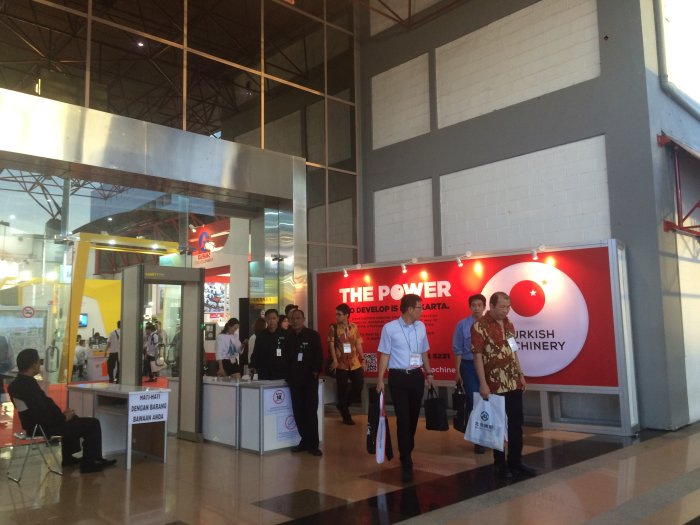 Turkish Machinery Participated In Machine Tool Indonesia For The Fifth Time
Turkish Machinery Group attended to Machine Tool Indonesia between 30 November- 3 December 2016 for the fifth time. 6 Turkish companies exhibited their products with national participation of Machinery Exporters Union.
Board Members Tamer Güven and Mehmet Agrikli represented Turkish Machinery Group at the booth. During the fair, besides Commercial Counsellor Murat Taşkın meeting with chairmen of Indonesia Machine Tools Industry Association and Federation Of Indonesian Metalwork & Machinery Industry Association were hold. Informations about Indonesian Machinery Sector were recieved and possibilities of colloborations discussed. On the other hand, Turkish Machinery advertisements took place at the fair area to attract attention to Turkish Machiner sector. Brochures, CDs and USBs with our members' informations were distributed to the visitors.