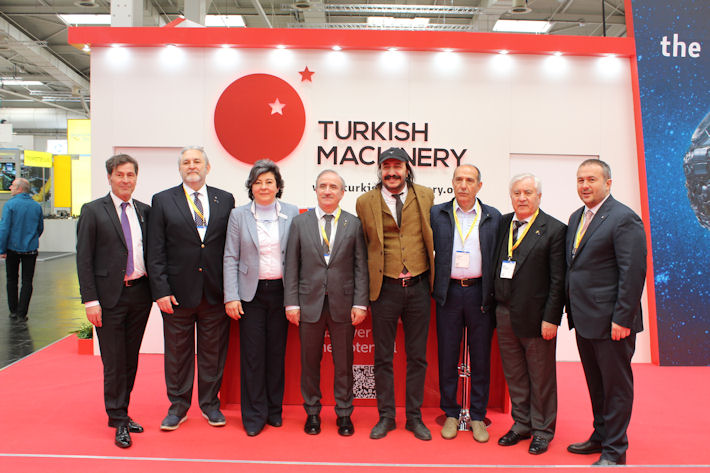 Turkish Machinery Group Participated In Hannover Messe
Turkish Machinery Group participated in Hannover Messe Fair which is the world's leading industrial show with 2 booth. Hannover Messe Fair was held between 24-28 April, 2017 and hosted 6.500 companies from 70 countries. 180 Turkish companies attended the show this year. This is the 8th time that Turkish Machinery attended at Hannover Messe which occurred with the "Integrated Industry-Creating Value" motto this year.
Sectoral Associations AKDER (Turkish Fluid Power Association), ENOSAD (Industrial Automation Manufacturers' Association), MİB (Association of Turkish Machine Manufacturers) and POMSAD (Turkish Pump and Valve Manufacturers' Association) were also participated the fair with Turkish Machinery Group to give information to the visitors about their sectors and members. Turkish Machinery Group gave advertisement in the airport and fairground to attract more attention. Meetings were held with publishing companies, Robotation Academy and Turkish Machinery Group's partner organisations in Germany.
General Consulate of Turkey in Hannover Banu Malaman, Turkish Trade Counsellor Ruhi Deniz, Board Members of İstanbul Chamber of Commerce and İstanbul Chamber of Industry were some of the visitors of Turkish Machinery Group.